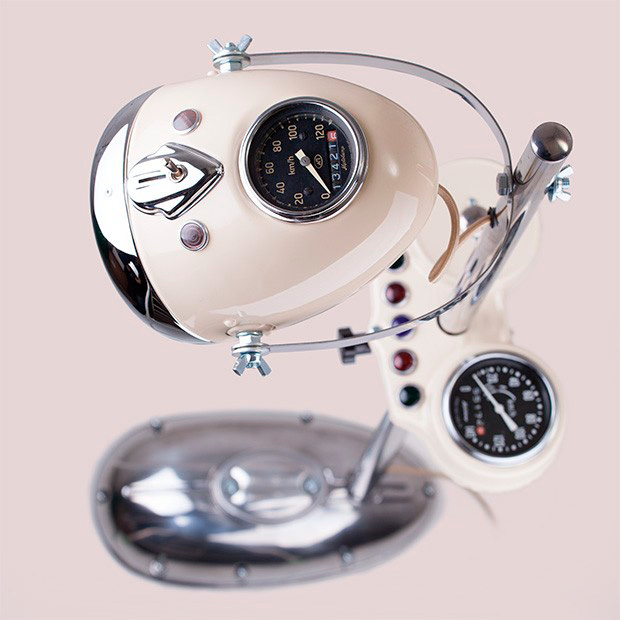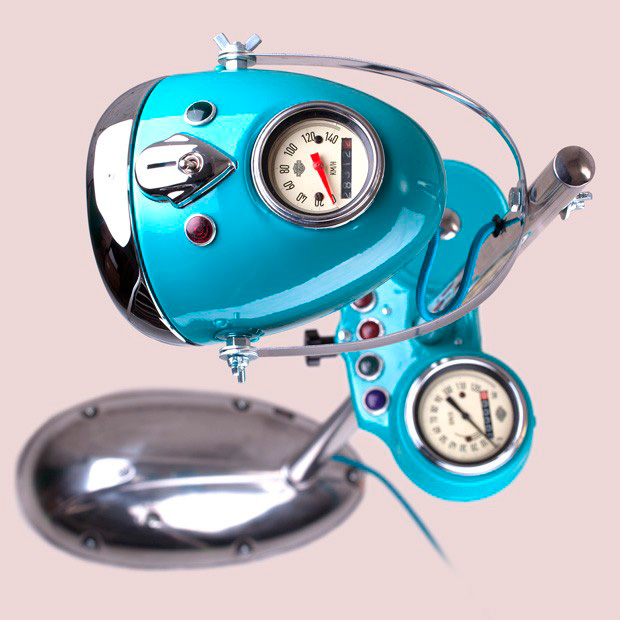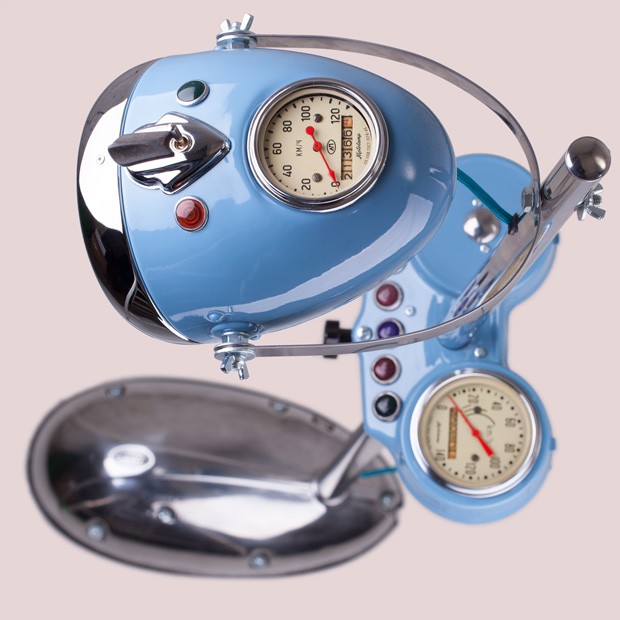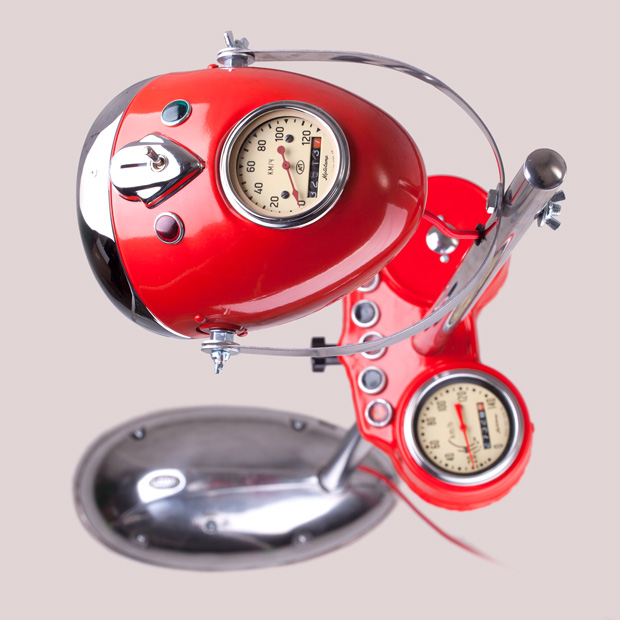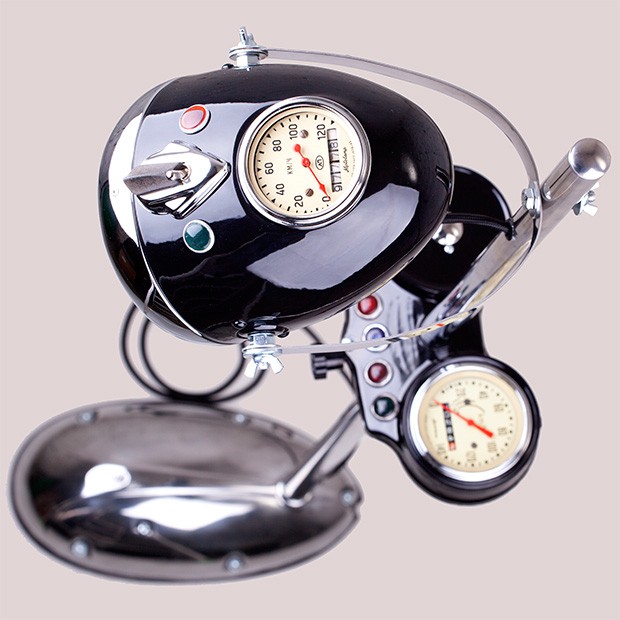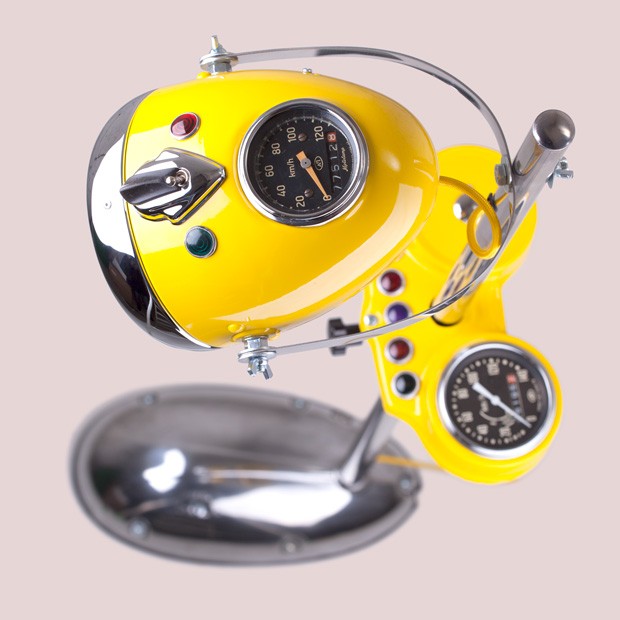 Floor Lamp
Motolamp
The floor lamp creates a special atmosphere in any room. It takes quite a bit of space, but it can be used to complement the interior or make a bright accent. Put in an empty room a floor lamp and armchair, take bake a few steps – and you will understand what it's about. When we talk about comfort, we immediately imagine how pleasant it is to sit with a book under its warm light.
This vintage accessory will fit into any interior, whether it is a loft apartments or a kids room, depending on the color chosen. Floor lamp MOTOLAMP handcrafted items from retro soviet motorcycle: IZH (USSR), "Dnepr" (Ukraine), JAWA (Czech Republic), "Pannonia" (Hungary). Note that the odometer shows the real mileage of the motorcycle!
Features
Original 60's-80's vintage style
Original parts of «Izh», «JAWA», «Pannonia» and other retro soviet bikes
Exclusive design and 100% hand made
Limited edition, 100% hand made — guarantee that your floor lamp will be the only one of its kind.
Quality parts restoration, attention to detail
Qualitatively restored original details give a chic and expensive look to each product
Attention to detail
Cord - the color of the floor lamp. Six primary colors: yellow, blue pastel, ivory, turquoise, red, black.
Soft warm light is ideal for reading and zoning the room.
No installation needed, the floor lamp can easily be moved from room to room, completely transforming the space around.
Adjustable lamp inclination and the ability to change the height will allow you to direct the light to the desired point.
Order